OLD TOWN LEGENDS & STORIES
Vlad Dracula / Medieval Stories / Free Tours
Old Town Legends & Stories
free tour
Medieval history is often filled with violence and bloodshed, make no mistake, Bucharest was not different.
Brave warriors and crazy rulers have risen and fallen in the former county of Wallachia.
Join us to discover all these legends of Bucharest.
Book Old Town Legends & Stories Free Tour
---
Dear traveler, as a safety measure due to the pandemic, we will
call you

in order to confirm the tour.
You should receive a

call from us maximum 12 hours

after you made the booking.
Please sign up with a valid phone number.
Thank you!
Address: Franceza Street Nr.62-64, Piata Sfantul Anton
We are waiting in front of the Manuc's Inn restaurant entrance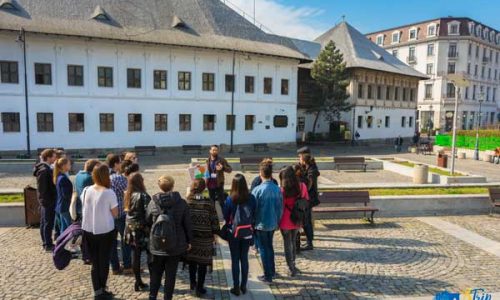 Get an insight into the medieval age in Bucharest on a free tour
Find out the gruesome stories about the ruler Vlad the Impaler and vampires in Romania
Visit the most beautiful monastery in Bucharest
Discover how Bucharest was transformed into Little Paris in the 19th century
Learn about the Romanian cuisine and what you must eat while here
Win a traditional Romanian souvenir on the quiz at the end of the tour
Manuc's Inn –
meeting point and first stop
Dracula's Old Court
Stavropoleos Church
Victoria Avenue
Villacrosse Passage
Lipscani Street
Saint George Church
Manuc's Inn –
last stop
Local professional guide
Tourist map of Bucharest.
Traditional Romanian souvenir for one lucky person
A city founded by a shepherd, transformed into an important European Capital by a vampire, Bucharest was a buffer between the West and the East for 600 years.
Some of the oldest structures in Bucharest are to be found in the Old Town, the place where the former Dark Ages fortifications used to be.

Find the link between Romania and the Roman empire and discover a fascinating ancient civilization.
This is why the city became one of the most important markets in Europe where merchants of all ethnicities were welcome.
Medieval inns , cobblestone streets which bear the names of the old crafts, brave rulers and great battles in the City of Dracula! Who would want to miss this tour? And the best part: it's a free walking tour!
Gallery Old Town Free Tour